Welcome
Hi my name is Maureen McLain.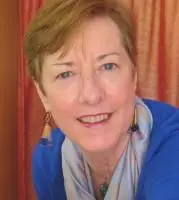 If you or a loved one are suffering from feelings of helplessness, anxiety, anger, worthlessness, chronic irritation and frustration, or trauma of any sort, I will partner with you to heal the wounds that are causing these damaging feelings.

Offering counseling that is results oriented and compassionate , I will:
Use EMDR to help anyone suffering from personal trauma, depression, or anxiety.
Guide individuals who may feel socially awkward, shy or introverted to feel more secure, empowered, and confident.
Welcome working with LGBTQ individuals and am a proud mother of a gay son.
Incorporate Brain Health interventions that include balancing neurochemicals, through the recommendation of nutraceuticals (supplement with pharmaceutical effect).
Support and enhance those engaged in substance abuse recovery.
Coach any individual to set future life goals, personal and professional.
Engage with individuals over 15 years of age, and families.

I hold no judgement on where you have been, what you have experienced, or where you 'should' be in life. I offer to team with you to identify life obstacles, determine what you would like to change, help define methods to achieve the change, and cheer you when the change happens. See Therapy With Maureen for a more complete description of the therapy process.
I hope to have the honor of spending time with you; either through in-office sessions or virtual sessions. For virtual sessions, I utilize a therapy platform that is fully HIPPA compliant and requires no app download. (It is not a public use virtual site.) and allows the use of EMDR therapy as well.

Explore the site. If interested in what I offer, call or email for a
30-minute FREE exploratory session.