Being part of a marginalized group is
not just difficult, confusing, or heartbreaking,
it's downright dangerous.
Everyone is subject to growing pains, at any age. For the Lesbian, Gay, Bisexual, Transgender, and Questioning (LGBTQ) individual the "normal" growing pains may be multiplied. Challenges to the LGBTQ community include;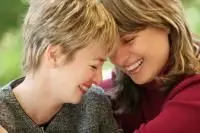 bullying (teen or adult)
gender identification
coming out (when, how, and to whom)
response of family members
exclusion from groups and in business
safety in the community
assault
prejudice
to partner (move in) or not
support systems
relationship issues
HIV/AIDS
These challenges may overwhelm the individual and cause one of more of the following;
depression
anxiety
grief and/or loss
low self-worth
impulsivity
rage (unmanaged anger)
homelessness
paranoid thoughts
substance abuse
suicidal thoughts
self-mutilation
Through counseling I can provide;
an open heart and ear to listen when others are not
a safe place to explore options and appropriate time line to act
therapy to relieve trauma (regardless of when or whom it came from)
perspective of how a dysfunctional past affects your current behavior and belief about self
insight on how to release past patterns and create a new and hope-filled future
effective communication and coping skills
an understanding of personal challenges
tools to create a road map to a better future
Call today to discuss teaming together to bring wholeness and hope to your life.


Well Aware, an on-line organization dedicated to suicide prevention, reported:
Research studies over the last four decades indicate that lesbian, gay, bisexual and transgender individuals may have an elevated risk for suicide ideation and attempts.


Lifetime prevalence of suicide attempts in gay and bisexual male adolescents and adults was 4x's that of comparable heterosexual males (King M et al. BMC Psychiatry 2008)
LGB youth were 3x's more likely to report a lifetime suicide attempt than heterosexual youth, and 4x's as likely to make a medically serious attempt (Marshal MP et al. J Adolesc Health 2011)
Twelve to nineteen percent of LBG adults report making a suicide attempt, compared with less than 5% of all U.S. adults
At least 30% of LGB adolescents report attempts , compared with 8-10% of all adolescents (2012 National Strategy for Suicide Prevention)
Another frightening statistic is that suicide between the ages of 10 and 24 is the second highest cause of death in the United States. Given the above statistics, it is evident that a large portion of suicides are LGBT or Q youths.

Below are links to on-line LGBTQ specific sites.
http://www.pflagjax.org/
Parents, Friends and Friends of Lesbians and Gays (PFLAG). A great organization that strives to provide support education, advocacy, and understanding of lesbian, gay, bisexual and transgender persons. They have additional resources and links on their site.

http://jasmyn.org/
JASMYN provides a safe space, support, leadership development, HIV prevention and recreational opportunities to youth 13-23. All youth are welcome at JASMYN!

http://lssjax.org/programs/aids-care-education-program/
lssjax.org/programs/aids-care-education-program/ Lutheran Social Services. The goal of their program is to improve the quality of life and health for those who are living with HIV and empower them to become active in their care decisions.

http://www.glnh.org/
GLBT National Health Center providing free and confidential telephone and internet peer-counseling, information and local resources for gay, lesbian, bisexual, transgender and questioning caller throughout the United States.

http://www.unf.edu/lgbtrc/
The University of North Florida LGBT Resource Center envisions a university where all people are fully included and affirmed, and where justice, equality, and respect prevail. UNF is one of only two universities in Florida with a full-time staffed LGBT Resource Center. The other is the University of Florida in Gainesville.