What will therapy be like?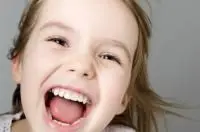 My goal is for both of us to discover and build upon your strength, and have some fun as we do. There are bound to be uncomfortable and even painful times both in session and out. The old saying " out of chaos comes order " may well apply, as we shake loose the energetic ties to old behaviors and beliefs. I will provide you a shoulder to steady you, interventions to guide you, and cheer you on when your efforts pay off.

Some of the therapies and interventions that I may use include:



Nutrition & Brain Health
Talk Therapy
Psycho-education
Character Strengths Survey
Mindfulness Exercises
Meditation & Breathing
Anger Expression
Guided Visualizations
Journal Work
Movement (dance / exercise)
Solution Orientation




EMDR for trauma big and small
Behavior Modification
Character Strengths Building
Emotional Freedom Tapping (EFT)
Future Orientation
Thought Regulation (CBT)
Role Playing
Specific Movies or Music
Specific books or articles
Story Telling (Narrative)












As stated by Sir Winston Churchill,
" However beautiful the strategy, you should look at the results,
" together we will evaluate progress and methods. If we are headed in the wrong direction, the sooner we know the easier we can choose another route to arrive at your intended change.

How to get started?
Request a Free 30 Minute Exploratory Session conducted by phone, skype, or in person - OR
Schedule an assessment session and be prepared to share detailed information related to your physical and mental health and those with whom you live and have a relationship with.

What happens next?
We will determine intentional targets for change, set priorities, as well as the type and spacing of sessions.
As you experience success, you may choose to continue your sessions, take a break or end therapy.
You are welcome to return at any time for a new challenge or to fine tune an old one.
What about medication vs. psychotherapy?


It is well established that the long-term solution to mental and emotional problems and the pain they cause cannot be solved solely by medication. Instead of just treating the symptom, therapy addresses the cause of our distress and the behavior patterns that curb progress. You can best achieve sustainable growth and well-being with an integrative approach. Working with your medical doctor you can determine what's best for you related to medication. In many cases a combination of therapy and medication is the right course of action . Medication may be needed to stabilize emotions and help an individual to remember what it's like to be their regular self again. Once successful therapy is underway, medication quantities can be reviewed with your medical doctor for reduction with a potential of future elimination.
Do you take insurance, and how does that work?
Are our conversations confidential?